Sorry, I know it has been more then a couple days, but the last time I tried to post, blogger was having a bad day so It did not work out very well!
My niece's Birthday was July 4, so I made her a red, white and blue doll blanket using Bev's
kitty's in a row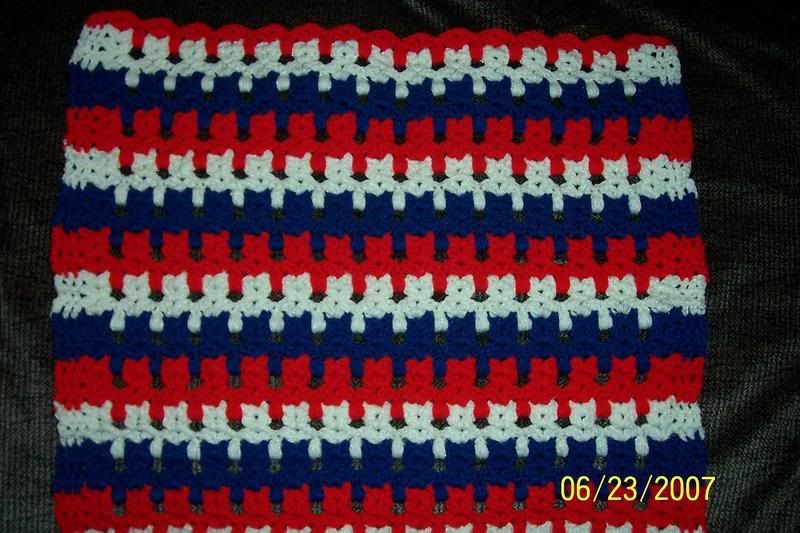 I also made an outfit for her new Cabbage Patch kid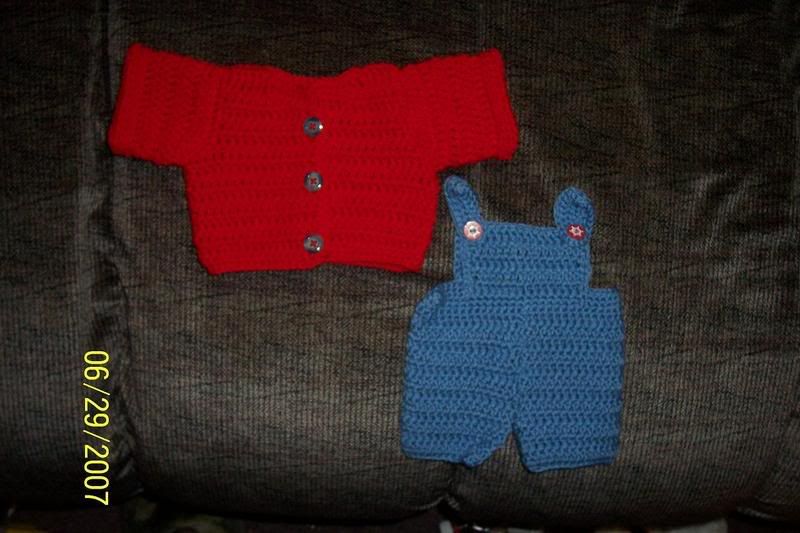 Since I have been laid off, I have been spending much of my time inside trying to stay cool and crocheting! Here are some pics of my latest:
I used
Kristie's Kids
Floppy Friends 2 pattern to make this cute little horse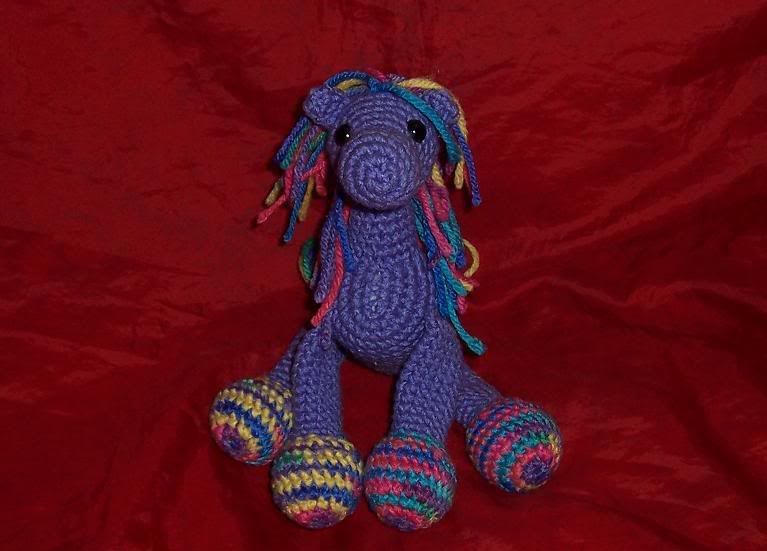 A bunny I made from crafters.org,
Lavender Bunny
of course mine is green! BUt he turned out oh so cute!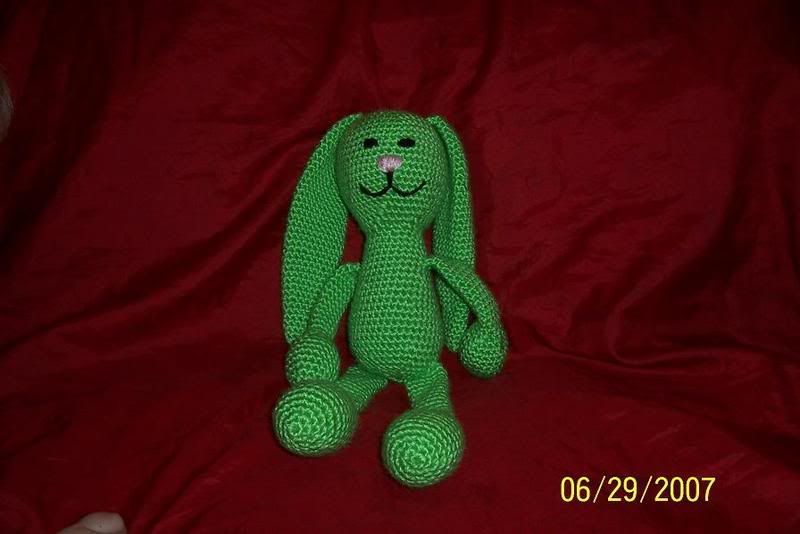 I LOVE this pattern! I made 2 of them, the purple one for me, which my son has run off with, and the variegated one for a swap partner (I will be posting again regarding the swap. I found this pattern also on crafters.org,
Fierce but friendly dragon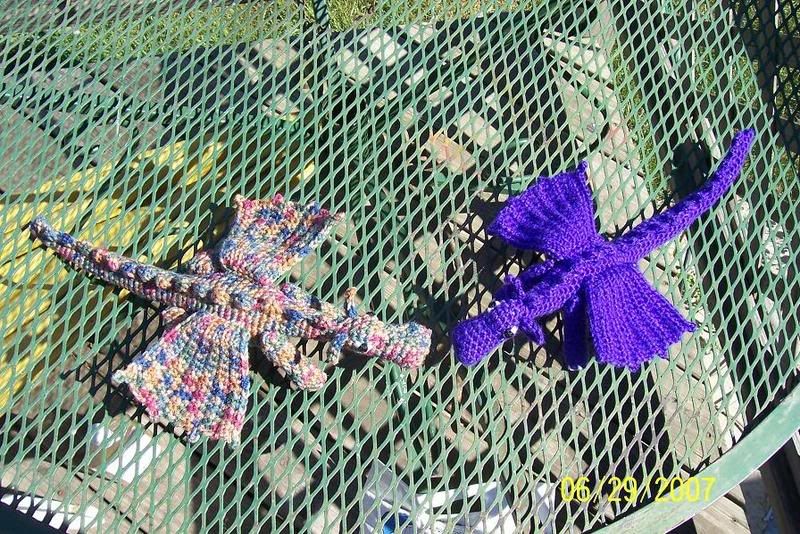 And lastly, as of Monday, july 9, I have another nephew! So of course I had to make him something!!! I found this pattern in one of my many crochet patterns, and I am too lazy at the moment to go look it up.