So once again the managers of
Crochet Depot
have done it again! They have found an interesting exchange/swap that I had a blast doing, and I was more then spoiled by my swap partner.
First I am posting pics of the tote I made and sent to my partner.
I LOVE how this bag turned out, and I might just have to make another one for myself! I used good old Red heart yarn, and this pattern:
Retro Mosaic Yarn Tote
. I used various shades of blue, and I almost looks like waves to me! I lined the bag with a pretty blotchy blue print.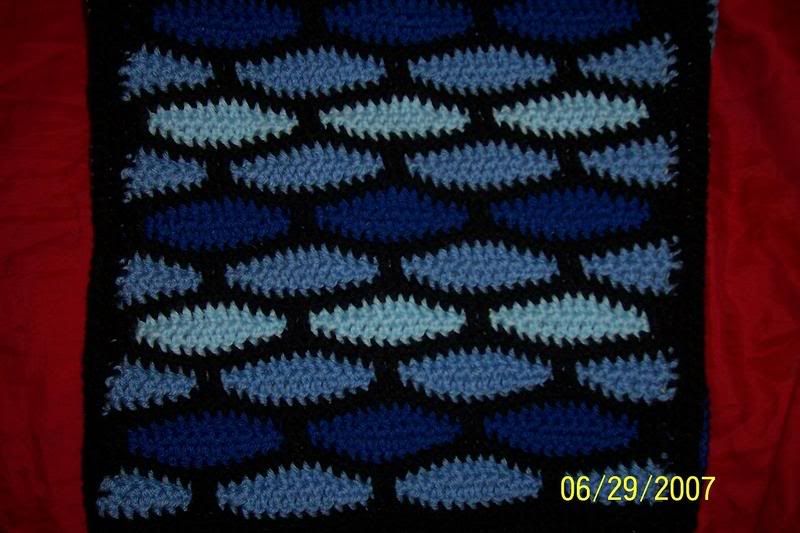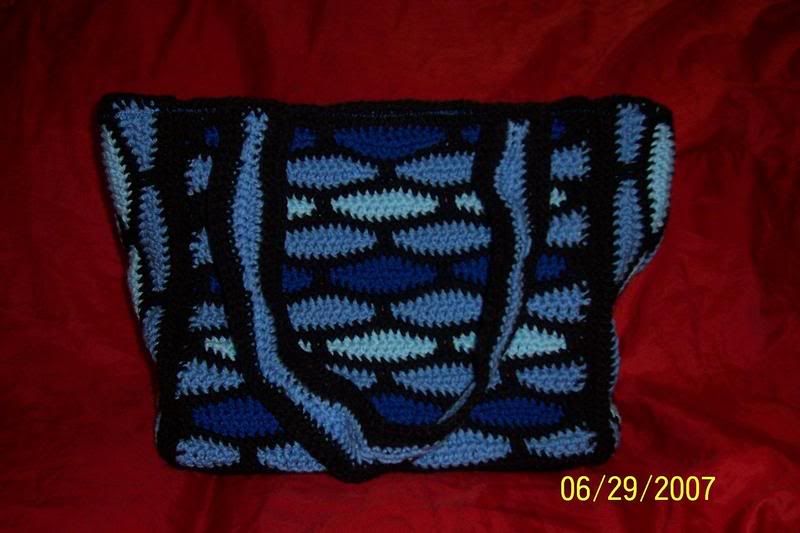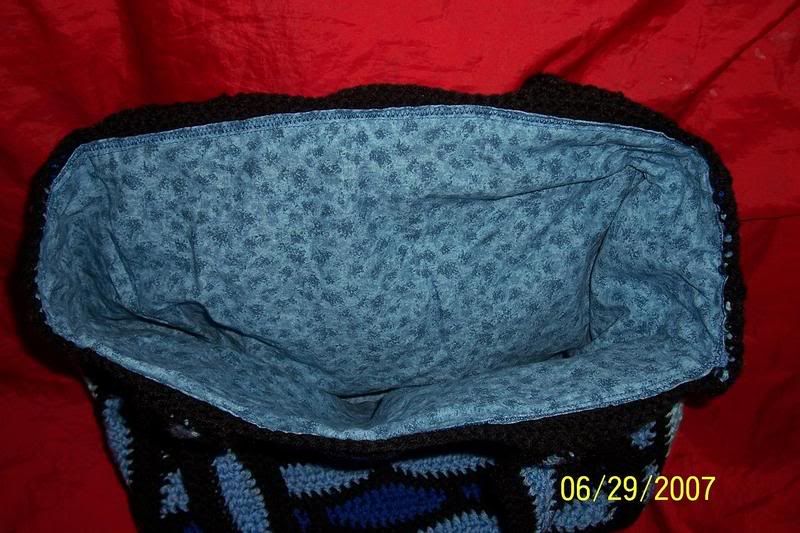 I also wanted to send my partner more then just a tote, so I made a
Dragon
!!!! I love his colors!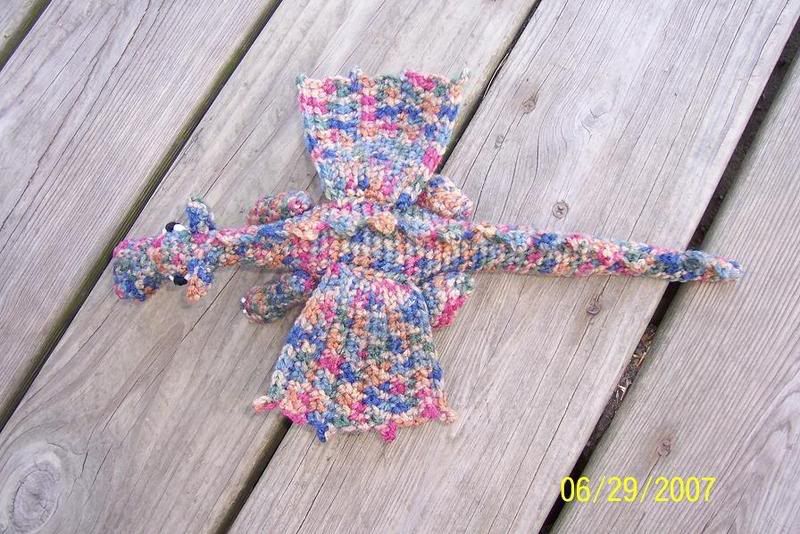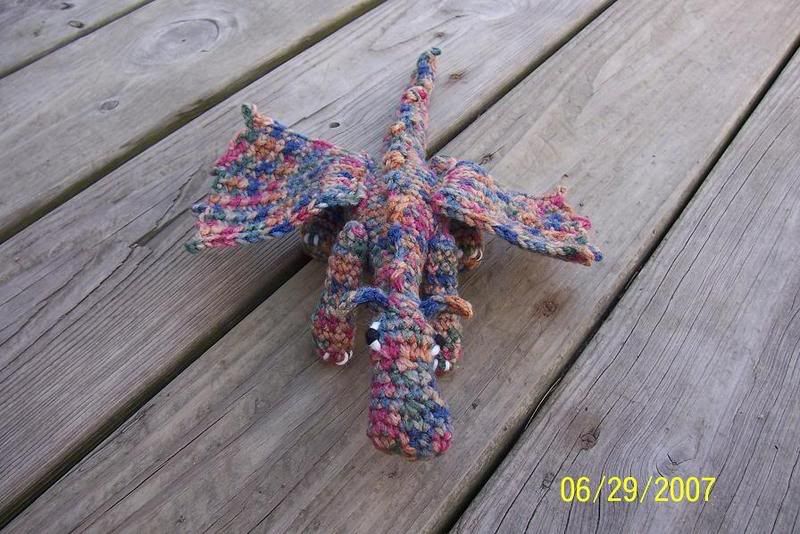 And now, for what my partner sent to me!
I could not believe my eyes when I opened the box! My bag is GORGEOUS!!!! It is turquoise with a pretty turquoise, purple, blue, green variegated. And it was loaded with goodies! Trust me, the pictures do not do this bag justice at all!!!