So I am still off of work, but have been using my time to get a few projects done. First I worked up this cute bag for a Christmas present for my Aunt. I got the pattern from one of the ladies at
Crochetville
. It is called
Waves of Color Tote
. It worked up super quick and turned out great!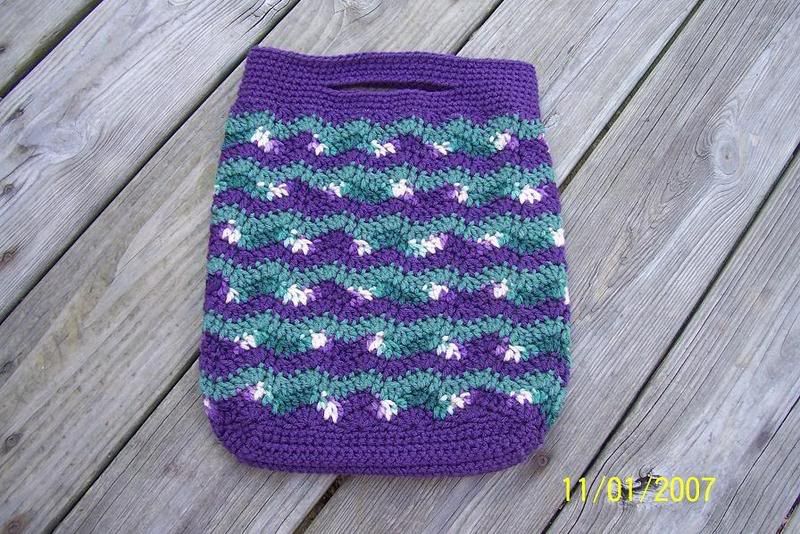 This is a close up to try to better show the colors. My camera did not do a good job of capturing the colors very well.
And I have joined the Fat Bottom Bag craze!! This is a pattern from Stitch 'N Bitch: Happy Hooker.
First one: Pink camo: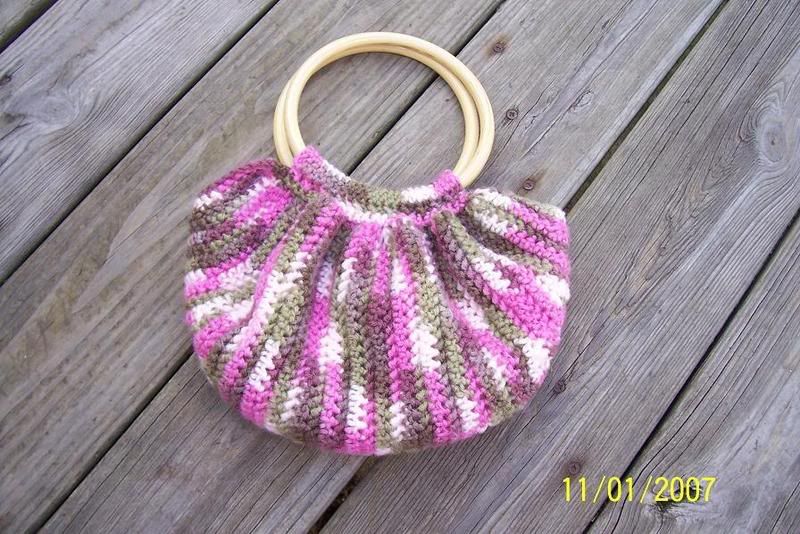 lining: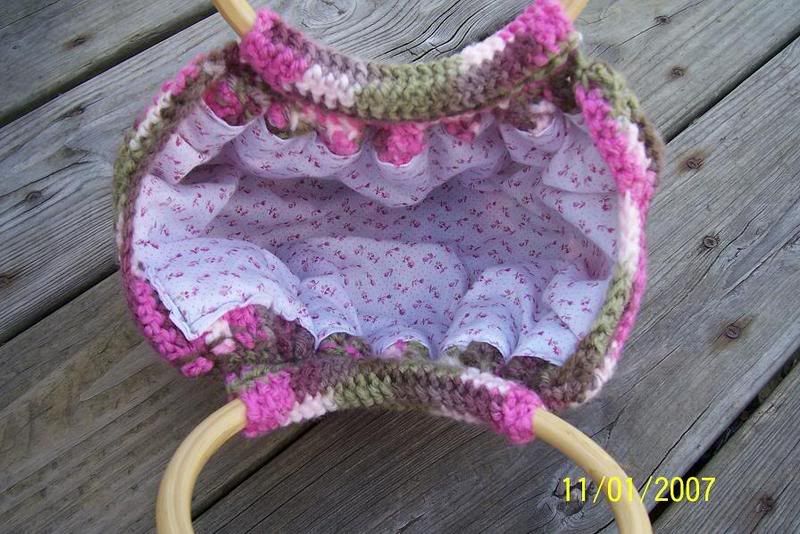 Second one is Grey and pink variegated: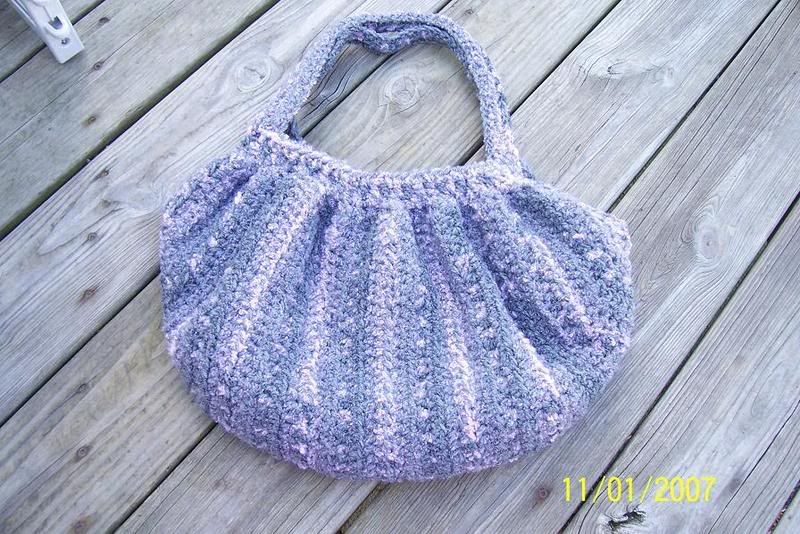 Lining: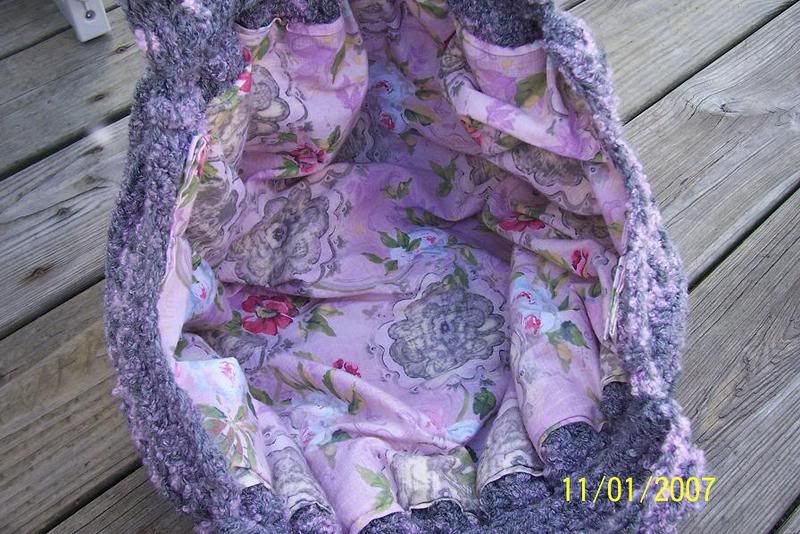 I got to break in my bamboo hook on the grey/pink one. I used a bigger hook, and added rows. I took a pic to show the size difference between the two. The camo one is done as the pattern stated.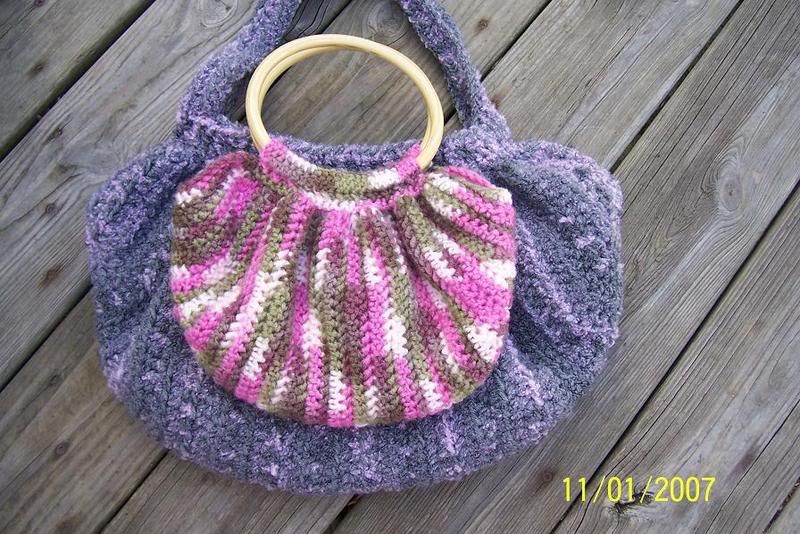 That is it for right now, I am sure I will have more to post soon!