So yesterday started out crappy. I am once again on temporary lay off. But it ended up awesome!!!!
First off, I participated in yet another exchange (I am addicted!!!). This time with
Minibooger
from
Crochet for Life
. I had a blast making and putting together this package for her. It was a Halloween/Autumn exchange.
Mine first: I made her a cute little purse/bag in Beautiful wine county fall colors. I also made her a cute little alien brain sucker/octopus, and I included a couple goodies along with the package.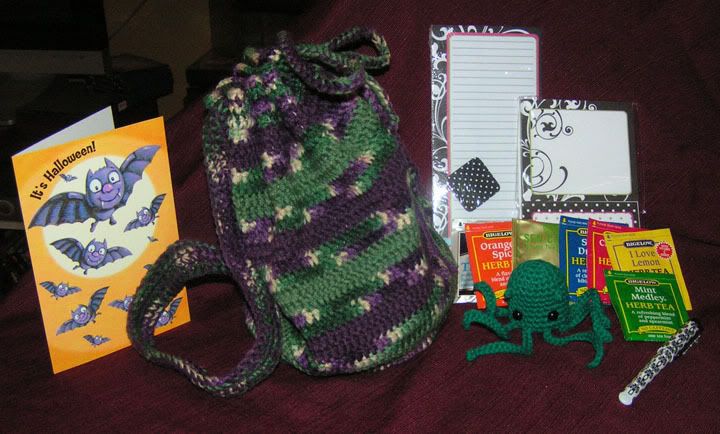 Now, what she sent me. I was amazed at how much she shoved into this box! I was TOTALLY spoiled. She was an awesome partner, and I feel bad that I did not send her more. She made me this awesome black Halloween bag with a spider web and spider on it, and pirate skull lining! She also sent: The movie Darkcity, some very cute decorations (a witch sign, spiders, a cat and sparkly bat) an assortment of tea (yummy) coca, candy, TONS of pattern sheets, the latest issue of Crochet Today! (which has an article about Regina from
Monster Crochet
in it, and a gift card!!! I could not believe she spoiled me SO much!!!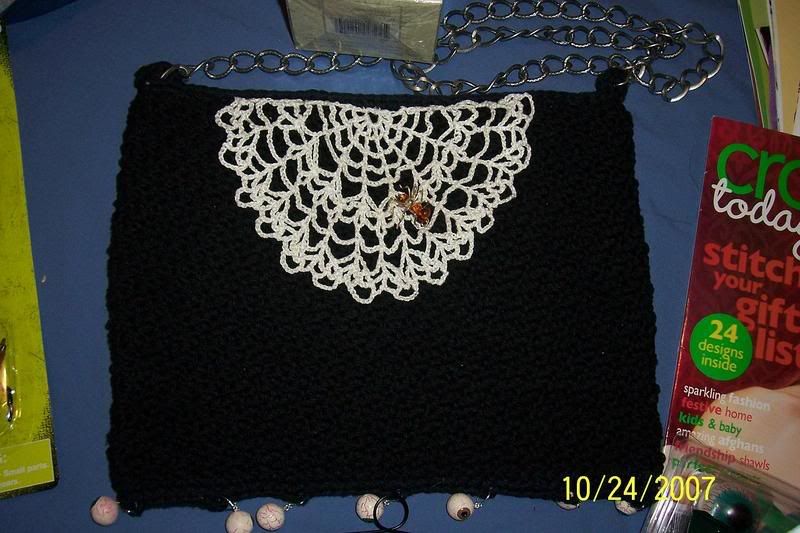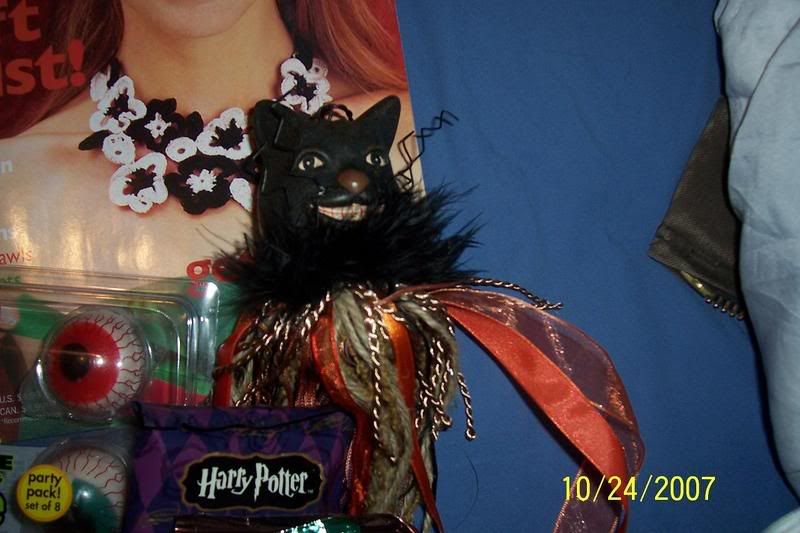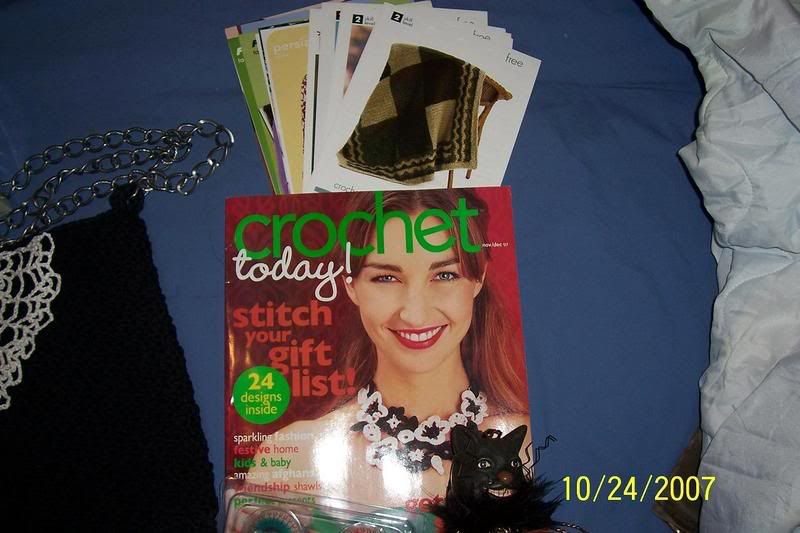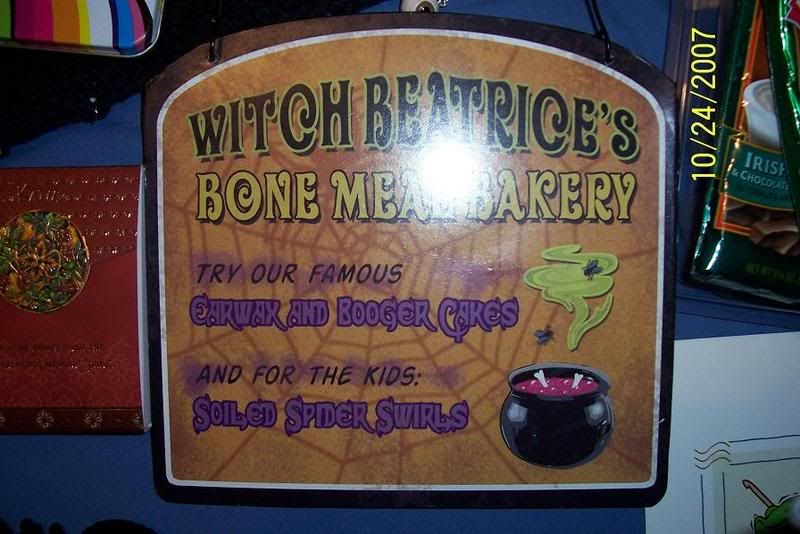 And finally. Apparently I had bitched about this book long enough that my hubby agreed to let me go and buy it. I am over the moon!!!!!