I have been impressed that I am still finding time to crochet!
First, from the very talented Regina at
Monster Crochet
, my Crabius Minimus (well I suppose he would be the maximum). I like how he turned out, but I really had to push myself at the end to get his legs finished. I will be setting this pattern aside for a while. I used an f hook and baby bernat coordinates in bonbon blue. For size reference, that is a 2 liter soda bottle next to him.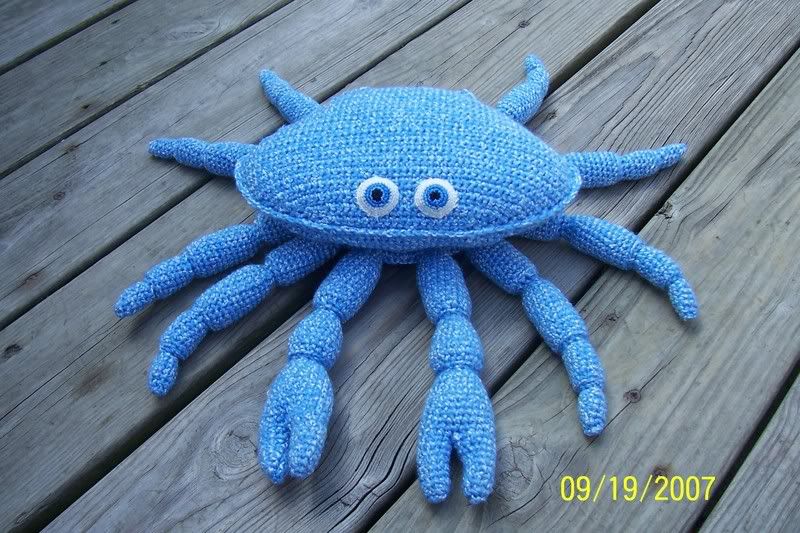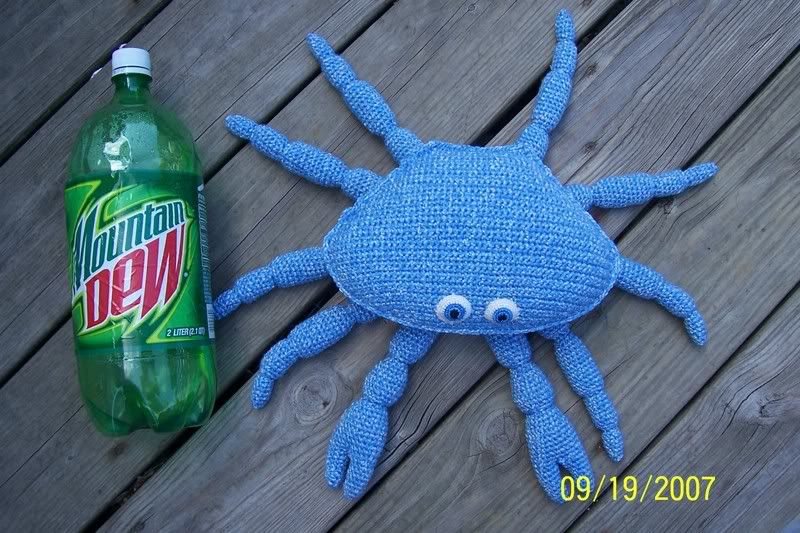 I also tested a couple of patterns:
First, a very cute lil' pretties cat from
Stormyz
crochet: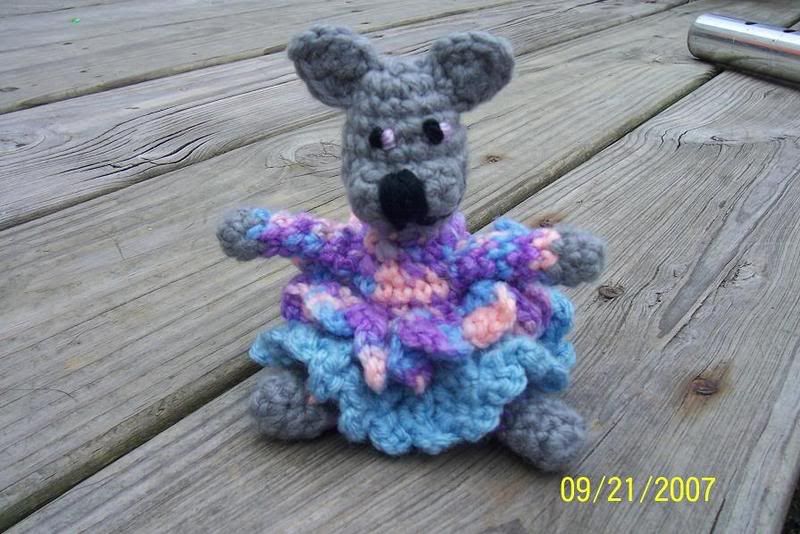 Next, I tested a Brain sucker! This one was for
Nutsaboutcrochet
. He turned out very cute, although he is hogging the computer!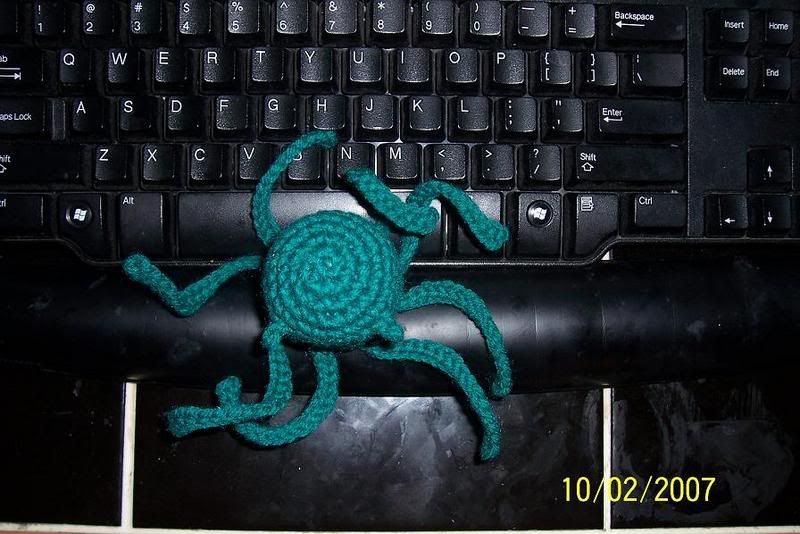 And finally, it was my best friend's birthday a couple weeks ago, and she is a pirate freak! I got a pattern for a pirate panda a while ago from
Amy Gaine's etsy shop
I thought she would be perfect for my buddies birthday!
She is complete with removable patch and hat: