Exchange post!!! Sorry I have been neglecting my blog lately. Having 2 kids under 3 is interesting to say the least!
So Back in august I was involved in
Crochet Depot's
Harry Potter scarf exchange!! I was lucky enough to once again get my new friend
Andy
! He was so generous, and spoiled me greatly!!
First I will show part of what I sent him. We all took a survey and were assigned one of the 4 houses of Hogwart's. Andy is a Ravenclaw, and I am a Gryffindor. I used the scarf design from the 3rd year movie as my guide
I also made him a
snitch
!
I included some beautiful fat quarters in, at least what I thought, where wizardy prints. 3 of them looked like stars and sparkles, and one was very swirly. Of course I forgot to take pictures!
Now, for my package!!! I got spoiled!!!
First my Gryffindor scarf!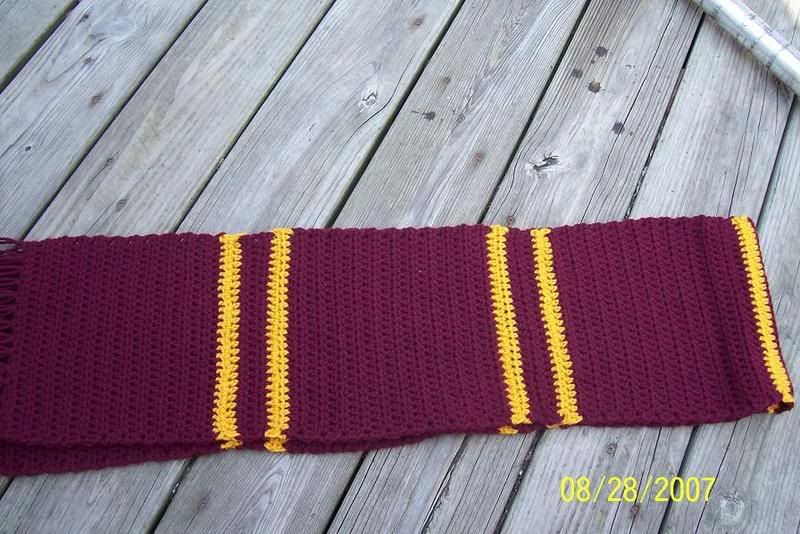 This BEAUTIFUL yarn!!!
2 awesome books (which I had been eying the pooh book on ebay for months!)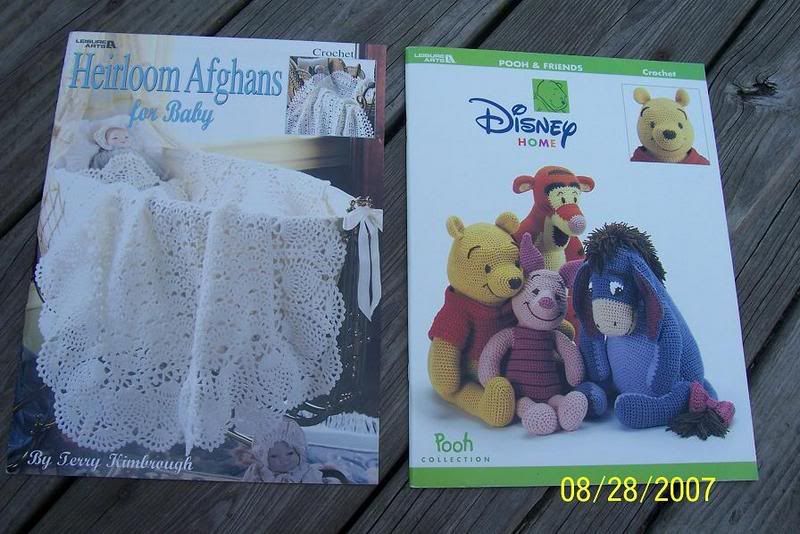 and a pattern for a very cute purse.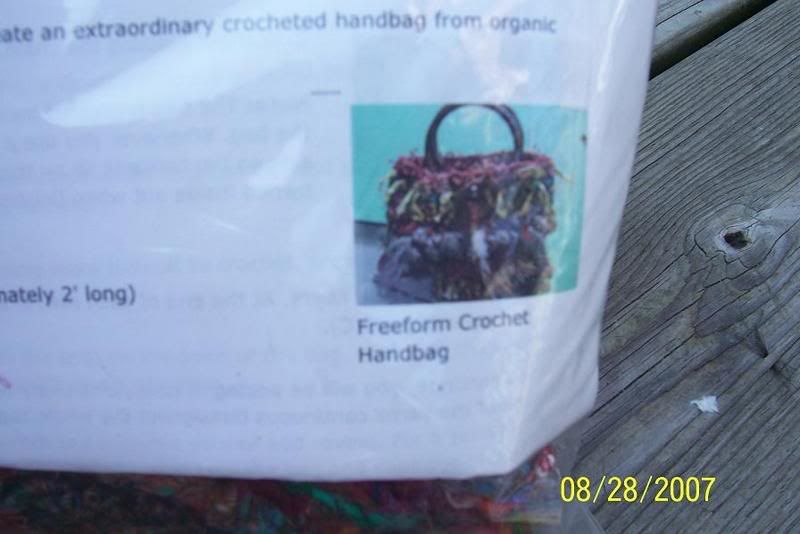 I was very happy to participate in another awesome exchange!
Andy also sent me this gorgeous baby blanket for my new little bundle!